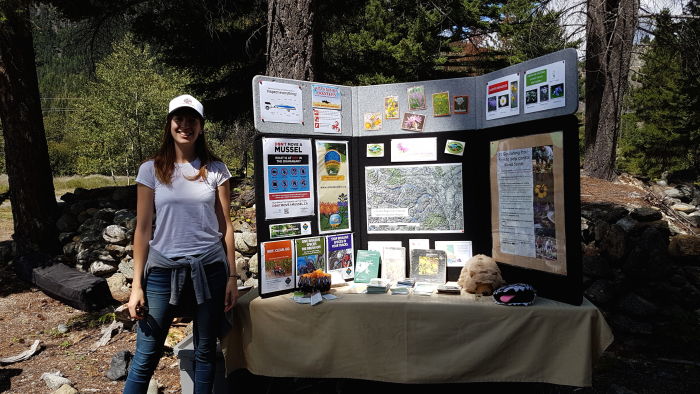 It was a fantastic event at the Haylmore Site in Gold Bridge on July 31st, 2016!
A wine and cheese reception, showcasing William Matthews beautiful landcape paintings, was hosted in the cabin which now serves as a tourism information booth and as a place to purchase locally produced artisan goods. 
It was a perfect opportunity to reach the Bridge River Valley residents who attended the event in large numbers and were eager to get some information about the invasives in their yards. Water hemlock was a plant on many people's minds, as plants have now been found all around Little Gun Lake.* 
Thanks to everyone who stopped by our LRISS display and talked to Marianne. It was really fun!
*Water hemlock grows up to 2.5 meters tall and has distinctive small green or white flowers arranged in an umbrella shape. It is considered one of North America's most toxic plants, being highly poisonous to humans.