When reviewing wildflower mixes recently, LRISS found that one company who offered 10 different mixes, 8 of them had a known invasive plant: Batchelor Buttons.
An example of one of the mixes is shown here.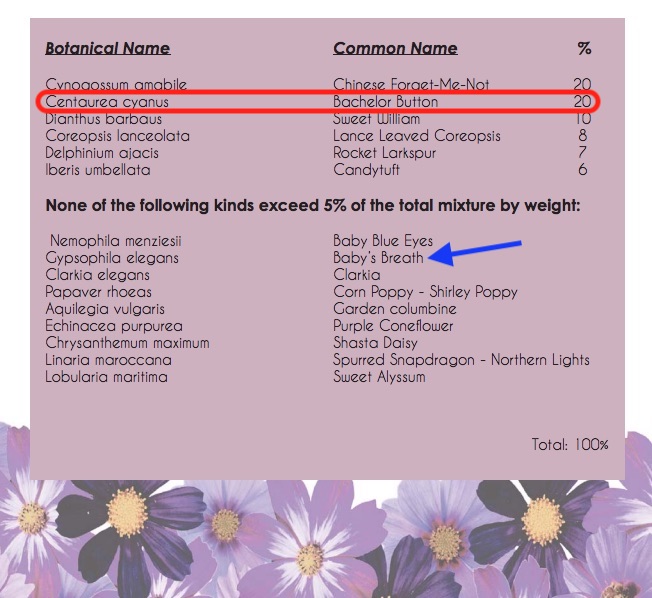 Avoid invasives when choosing seeds by:
Learn to identify invasive plants. Check out www.LRISS.ca.
Read the contents of all seed mixes to avoid ones with invasive species.
Ask for Certificate of Seed Analysis for seed mixes especially bulk and lawn mixes. It will show what % and types of invasives.
Support local seed events like Seedy Sunday. It is invasive-free. March 8.