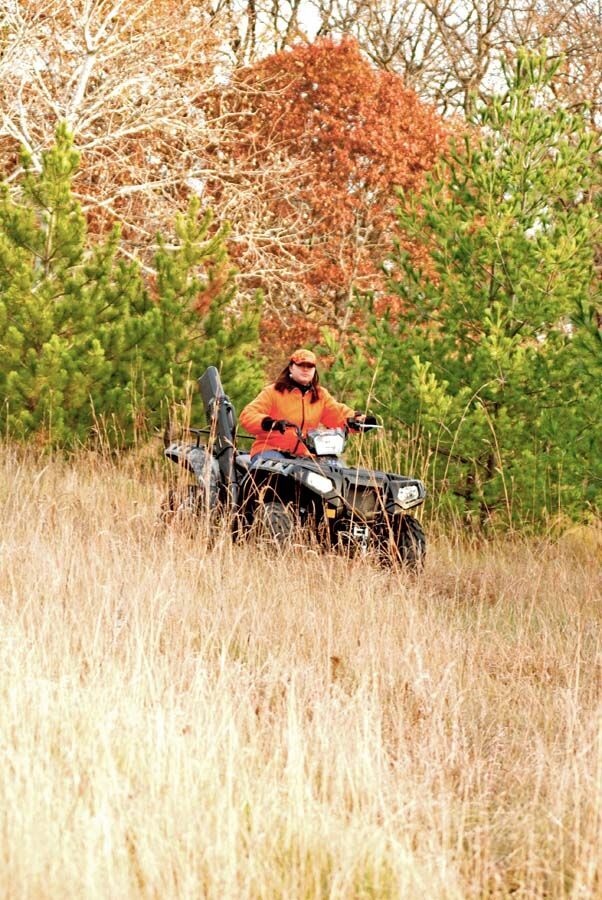 The Lillooet area is an amazing place to enjoy the great outdoors.
Outdoor enthusiasts have so many activities to choose from. There are awesome trails for hiking, mountain biking, horseback riding, and offroad vehicle riding. There are great areas to go camping and hunting and incredible fresh-water systems to canoe, kayak and motor boat.
Hunting season is upon us and some hunters don't realize how easy it is to spread invasives through those activities. Invasive seeds can collect in boot and tire treads (off-road vehicles and trucks), on boats and their parts, on their horses and dogs and in their hay and firewood. Seeds can also collect in hunting gear. When seeds collect like this, they are easily moved from one place to another, often causing a new infestation to occur in new places.
It doesn't take much for people to brush off or hose down their gear to help stop the spread of invasive seeds. Boot brushes and hoof picks are great for cleaning out boot treads and horses' feet. Hosing down bikes, and both on- and offroad vehicles helps to remove seeds from your gear. Picking seeds off of horse and dog fur, and off your pants and socks helps collect hitchhiker seeds. Don't forget to put the seeds into a sealed bag and put into the trash. Burning local firewood in your campfire helps ensure there's no seeds lurking in your wood. Also, horse owners can haul certified weed free hay to ensure weeds aren't being moved into an area in the hay. All these preventative measures don't take much time or effort and they can really help keep invasives out of our wild places.
For more info, check us out on facebook. Or email us at lrinvasives@gmail.com.